Membership
---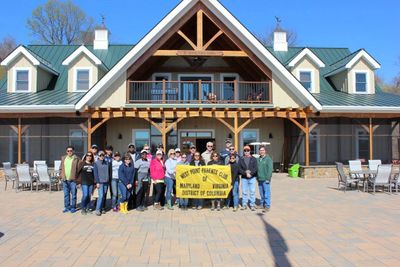 Membership Info
Open to parents, relatives, and friends of current or past cadets or anyone with an interest in West Point and its cadets.
The membership fee for Active Members (parents of current cadets who reside in Maryland, Virginia, or the District of Columbia) is a one-time payment of $100 that covers membership for their cadet's entire four years at West Point.
Active members receive name tags with their cadet information to wear to West Point functions.
Annual membership for Associate Members* is $25.00.
Register online via the link below or register via mail using the printed registration form (also below).
WPPC of MD-DC-VA maintains a listserv through "west-point.org." All members with valid email addresses are automatically enrolled unless they ask not to be. The listserv is used to disseminate information about club functions, and individual members can use it to broadcast information to members. In addition, the listserv can be accessed from the club's web page so that members can send text based email messages to individual members via a blind email client.